Simply Irresistible
Robert Palmer
1620397099
Dancing On the Ceiling
Lionel Richie
1620396841
I Want a New Drug
Huey Lewis & The News
1620396617
Caribbean Queen (No More Love On the Run)
Billy Ocean
1620396373
Nothing's Gonna Stop Us Now
Starship
1620396149
99 Luftballons
Nena
1620395897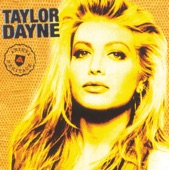 I'll Be Your Shelter
Taylor Dayne
1620395640
I Do Love You
G.Q.
1620395379
Waiting for a Girl Like You
Foreigner
1620395102
I Heard a Rumour
Bananarama
1620394923
Se mere
The Big 80s Station direkte
Playing The Big Hits From The Big City!
The Big 80s Station is an online radio channel that live streams globally and 24/7 the greatest hits that defined the 80s, selected by radio personalities from that decade. The channel is part of Big Sticks Broadcasting Corporation, a NY based media consultant for radio.
Frekvenser The Big 80s Station
New York City: Online
Se mere
Topsange
Sidste 7 dage:
1. Kev Masih - Big 80s
2. Naked Eyes - Promises, Promises
3. Howard Jones - Things Can Only Get Better
4. New Order - True Faith
5. The Psychedelic Furs - Love My Way
6. Information Society - What's on Your Mind (Pure Energy)
7. Erasure - Chains of Love
8. Thompson Twins - Hold Me Now
9. Berlin - No More Words
10. Men Without Hats - The Safety Dance
Sidste 30 dage:
1. Kev Masih - Big 80s
2. Breakfast Club - Right On Track
3. The Human League - Don't You Want Me (Remix)
4. Naked Eyes - Promises, Promises
5. Kajagoogoo - Too Shy
6. Devo - Whip It
7. Talk Talk - It's My Life
8. Erasure - Chains of Love
9. Gary Numan - Cars
10. Dead or Alive - You Spin Me Round
Kontakter
Website:&nbsp
thebig80sstation.com/
Adresse:&nbspBig Sticks Broadcasting Corporation 131 Waterford Road Island Park, NY 11558 USa
Telefon:&nbsp516) 960-2737
E-mail:&nbsprequests@thebig80sstation.com
Sociale netværk
Del på
Kommentarer