FM
Steely Dan
23 hours ago
Diamond Girl
Seals & Crofts
23 hours ago
Beth
Kiss
23 hours ago
Sierra
Boz Scaggs
23 hours ago
Over My Head
Fleetwood Mac
23 hours ago
Mrs. Robinson
Simon & Garfunkel
23 hours ago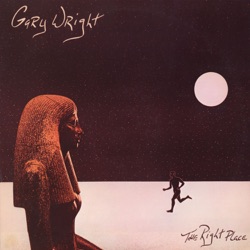 Really Want To Know You (Remastered Album Version)
Gary Wright
23 hours ago
Does Anybody Really Know What Time It Is?
Chicago
23 hours ago
Going to California
Led Zeppelin
23 hours ago
With a Little Luck
Wings
23 hours ago
Se mere
Soft Rock Radio direkte
The Lighter Side of Classic Rock and More!
Soft Rock Radio is an online music radio station exclusively dedicated to the best of Classic and Soft Rock from the 70s, 80s, and 90s. By live streaming globally, it offers individuals worldwide the opportunity to listen live to a radio station modeled after classic radio stations pre-80s that privileged singer-songwriter acoustic music.
Here, listeners can enjoy the best Mellow, Soft, and Yacht Rock from the 70s to the 90s, with a light touch of occasional Pop music.
Kategorier:&nbsp
80s, 70s, Classic Rock
Frekvenser Soft Rock Radio
Manchester: Online
Topsange
Sidste 7 dage:
1. SG Li Laun - Opp Pack
2. Champaign - How 'Bout Us
3. Daryl Hall & John Oates - Maneater (Remastered)
4. The Stylistics - You Make Me Feel Brand New
5. Gary Wright - Really Want To Know You (Remastered Album Version)
6. Boz Scaggs - JoJo
7. Bread - Diary
8. Nicolette Larson - Give a Little
9. Ambrosia - You're the Only Woman (You & I) [Remastered]
10. America - A Horse With No Name
Sidste 30 dage:
1. SG Li Laun - Opp Pack
2. Dimitri L Syde - Big Retro Hip Hop Flex
3. Carole King - You've Got a Friend
4. B.B. King & Eric Clapton - Promises
5. Crosby, Stills & Nash - Southern Cross
6. Billy Joel - Allentown
7. Al Stewart - Time Passages
8. Carole King - Sweet Seasons
9. Billy Joel - Honesty
10. The Alan Parsons Project - Don't Answer Me
Kontakter
E-mail:&nbsp
comments@softrockradio.net
Sociale netværk
Del på
Kommentarer