Cover Me
Bruce Springsteen
23 hours ago
Big In Japan
Alphaville
23 hours ago
State of the Heart
Mondo Rock
23 hours ago
Cover Me
Bruce Springsteen
23 hours ago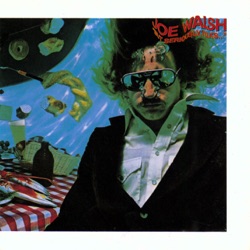 Life's Been Good
Joe Walsh
23 hours ago
A View to Kill
Duran Duran
23 hours ago
Take Me Home (2016 Remastered)
Phil Collins
23 hours ago
Easy Lover
Philip Bailey
23 hours ago
Look Out Any Window
Bruce Hornsby
23 hours ago
Never Too Much
Luther Vandross
23 hours ago
Se mere
Back To The 80's Radio direkte
Back To The 80's Radio is an online radio channel that live streams globally 24/7 the greatest hits from the 80s. With a logo design that reminiscent of the 80s' blockbuster Back To the Future, the channel takes the listeners down memory lane in a nostalgic journey through the songs that defined the decade.
Back to the 80's Radio is part of Heartbeat of Flagler, a network of radio stations based in Florida.
Frekvenser Back To The 80's Radio
Palm Coast: Online
Topsange
Sidste 7 dage:
1. Juice Newton - Queen of Hearts
2. Elton John - Blue Eyes
3. Cyndi Lauper - True Colors
4. Mr. Mister - Kyrie
5. Duran Duran - Wild Boys
6. Paul Simon - Graceland
7. ZZ Top - Sharp Dressed Man
8. Pet Shop Boys - West End Girls (2001 Remaster)
9. 38 Special - You Keep Runnin' Away
10. Taylor Dayne - Love Will Lead You Back (Live)
Sidste 30 dage:
1. Thompson Twins - Hold Me Now
2. Mr. Mister - Kyrie
3. Rick Astley - Never Gonna Give You Up
4. Steve Miller Band - Abracadabra
5. Phil Collins - You Can't Hurry Love
6. A Flock of Seagulls - I Ran
7. Julian Lennon - Too Late for Goodbyes
8. Phil Collins - Against All Odds (Demo)
9. Tears for Fears - Head Over Heels
10. Men At Work - Who Can It Be Now?
Kontakter
Sociale netværk
Del på
Kommentarer